Adrienne Stacey Pottery and Watercolors
Closing Update: The wheels, electric kiln, sink, chemicals, clay and shelving are gone.  No tables.
Sale pending for gas kiln, not finalized.
Pottery-My work and my students' work, mostly seconds and odds and ends. 
(However, we will be having a final firing or two...)
   
Questions, please leave a messsage - hands are probably busy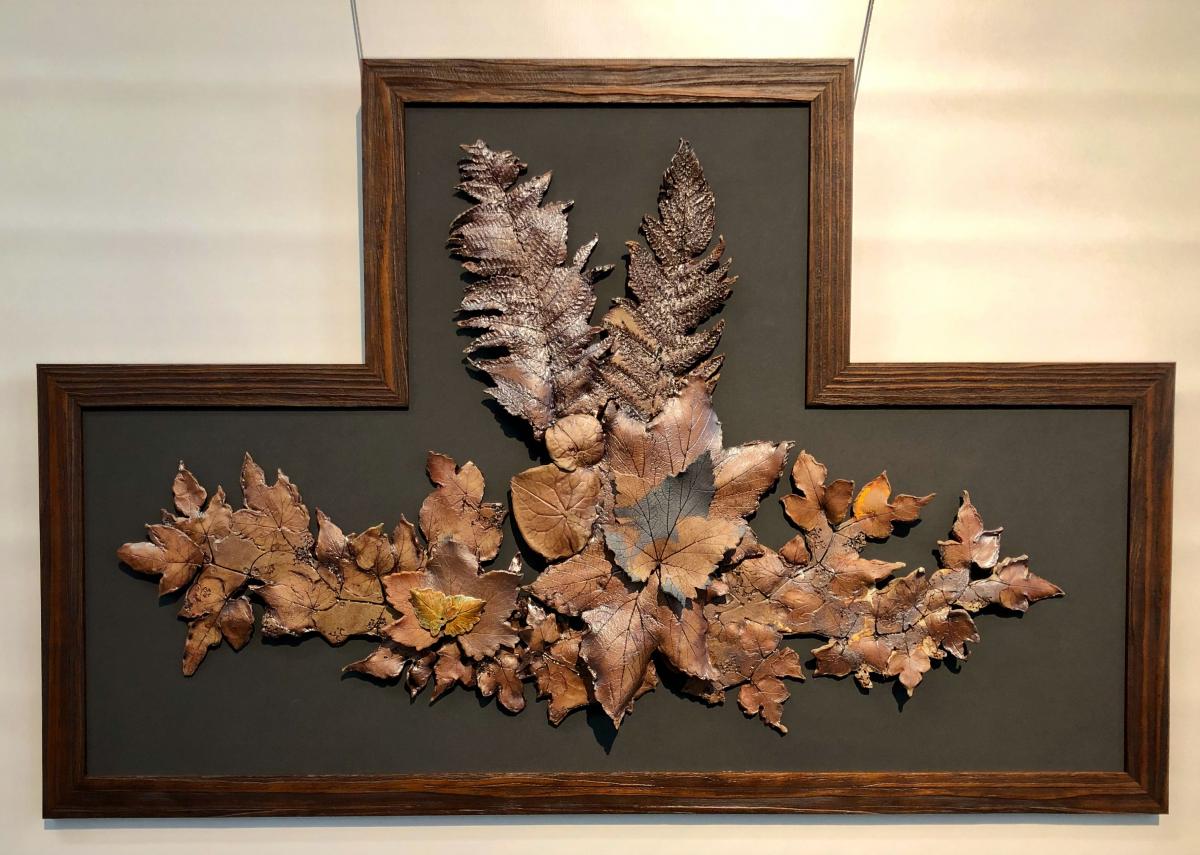 SOLD Lady Fern, Thimbleberry, Wild Ginger. @3 1/2 x 3 1/2' (lifesize) Stoneware  $1200.  
 t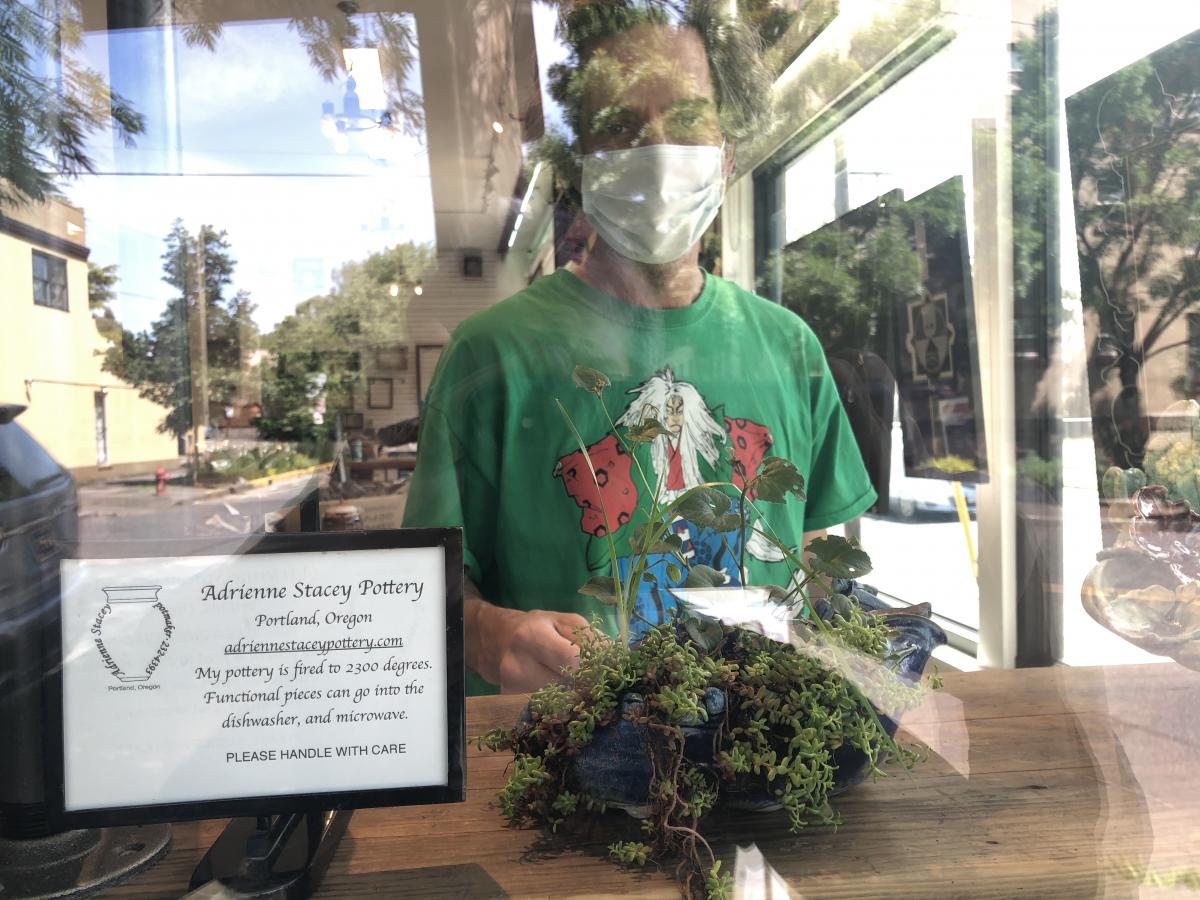 Gabe through the pane.. Artheads Frame Shop at 50th & Hawthorne 
Sunflowers, just a must for me ~ watercolors. Pair $500 each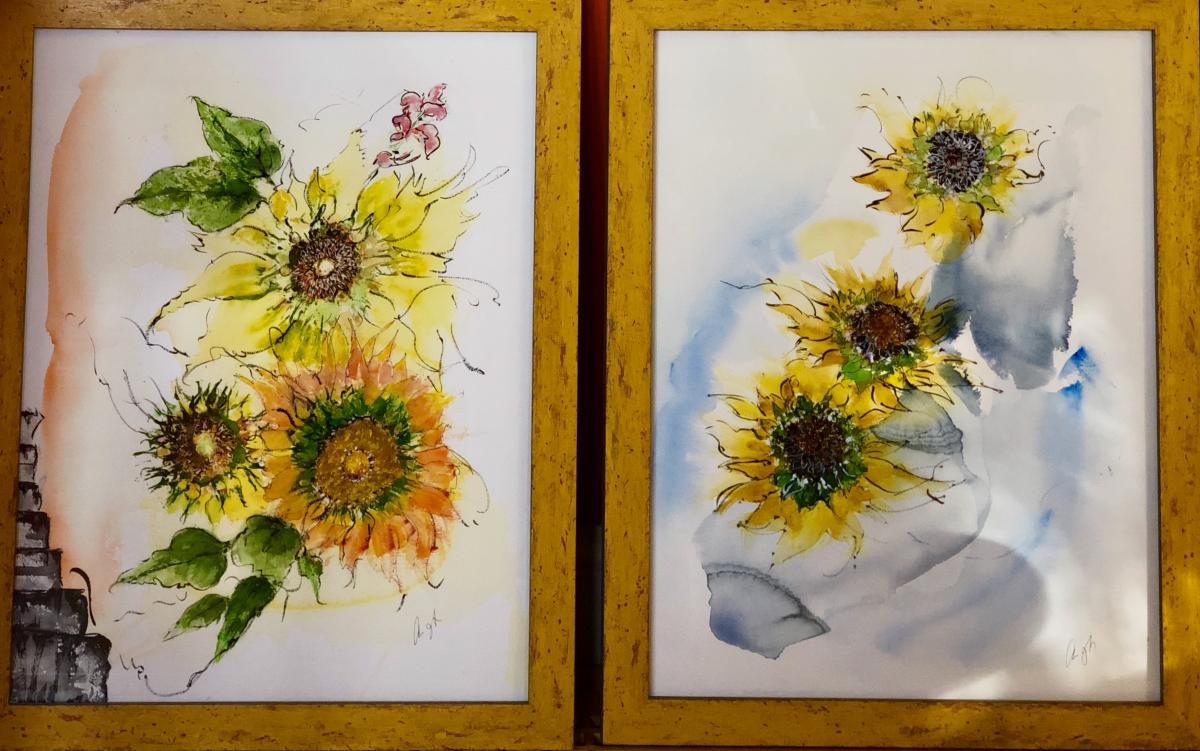 "Sunflowers by the Step".   "My Three Suns!"            
21x27" framed      $500 apiece customer pays shipping.                             

"A Study of Contrasts" Vessel. 12 x 12' Stoneware $225   Broadway Gallery, Longview. WA 98632
______________________________________________________________________________________________________________________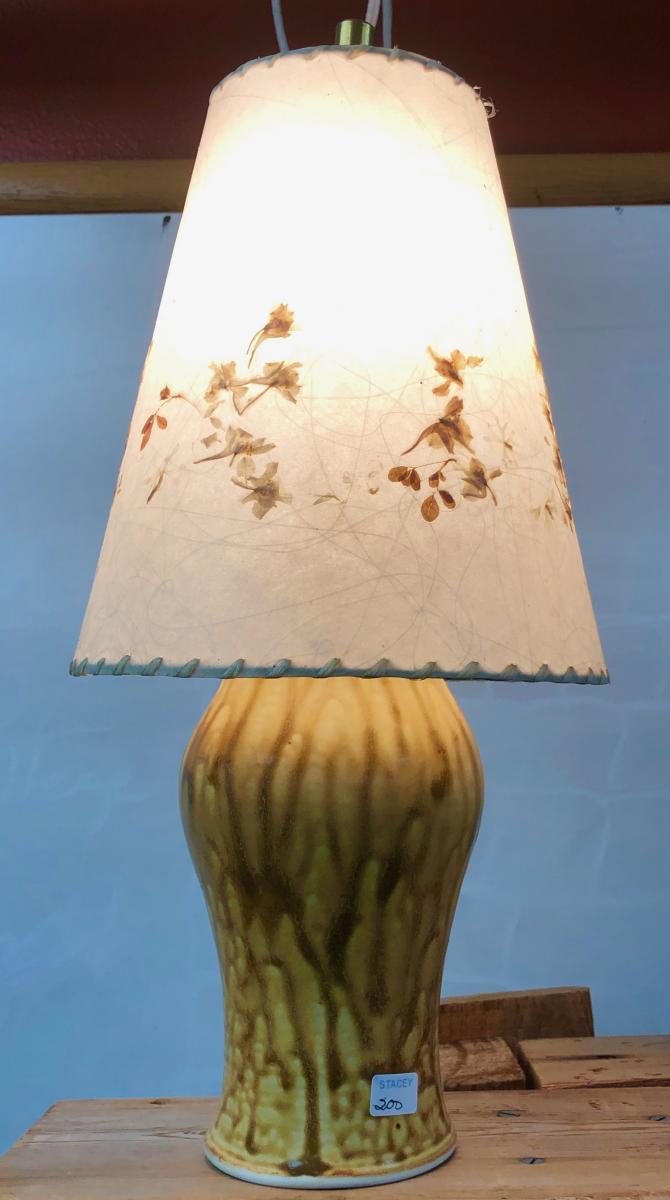 New!  Bedside Lamps. Professionally wired $140           20" or less tall  
wee gallery Contact me. 503 232 4393 leave message. 
Watercolors - Framed and unframed.
Available now by Appointment
Presenting: The Lightness of Being Series
These are gentle, tender, cheerful pieces.  Please come by and see them ~ I can mail them...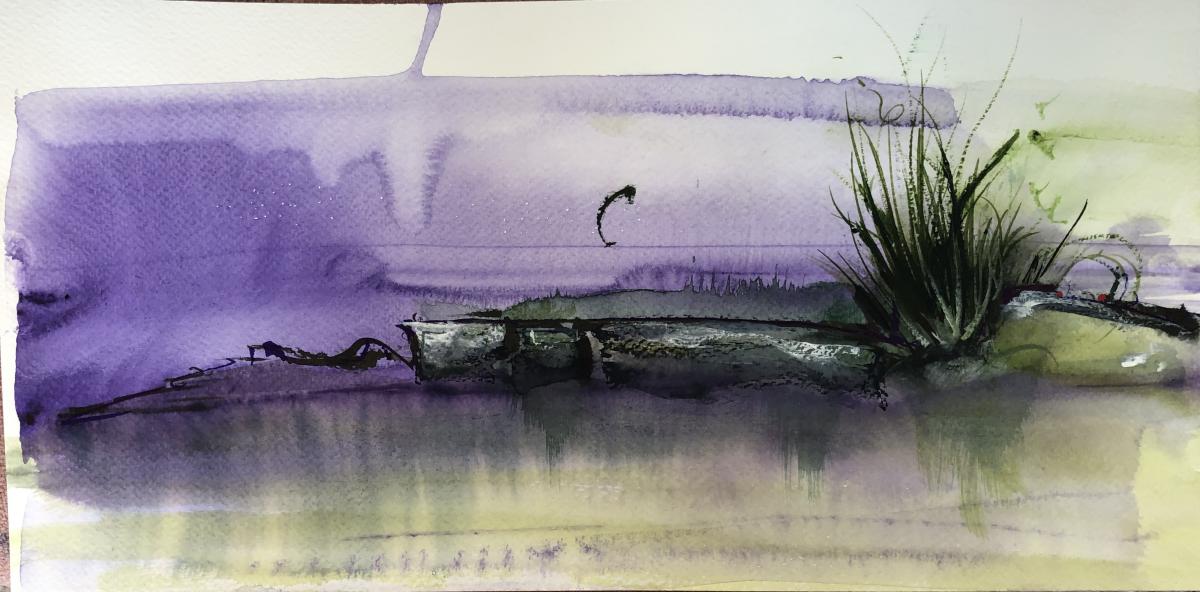 "Dock's Edge". 8"x17". Murky, scummy, rich I love these. "Waterscumble" Series. Framed 
    Cards with envelopes. see more detail on watercolor page
.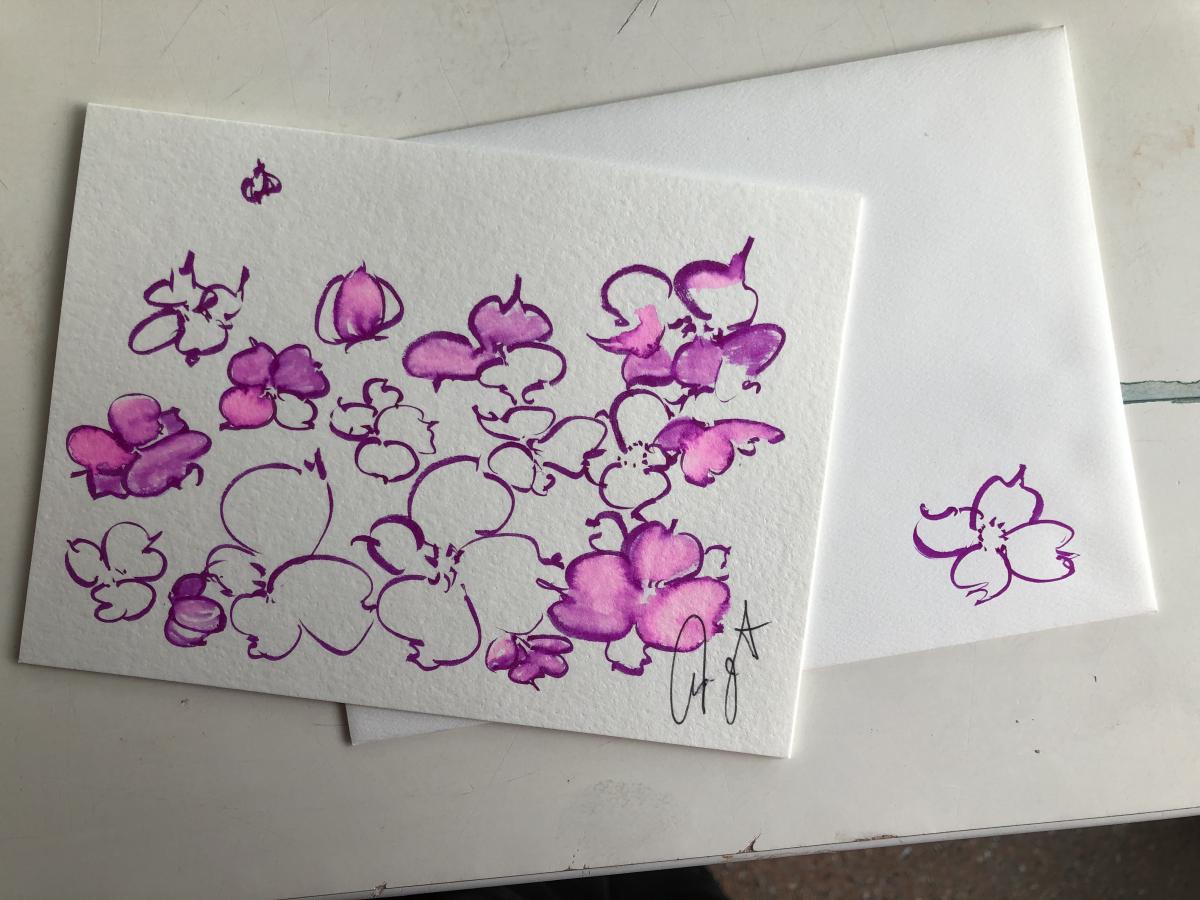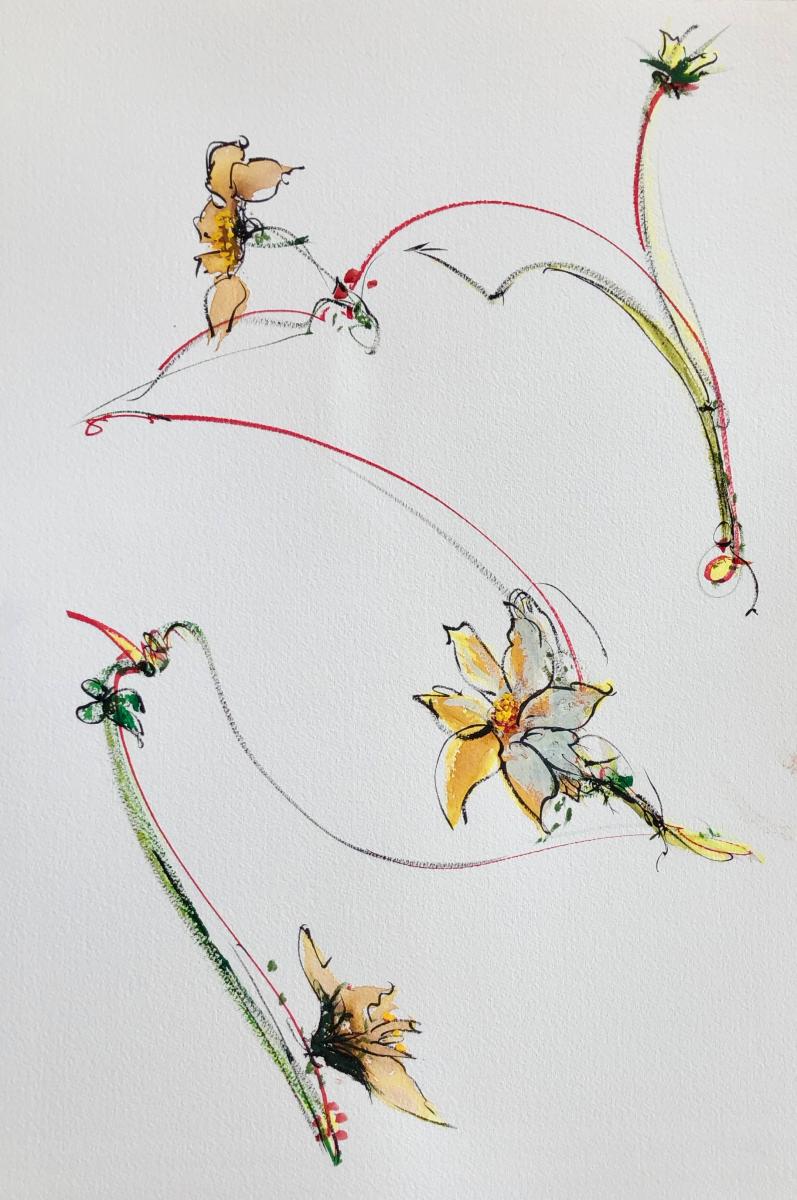 Framed $300.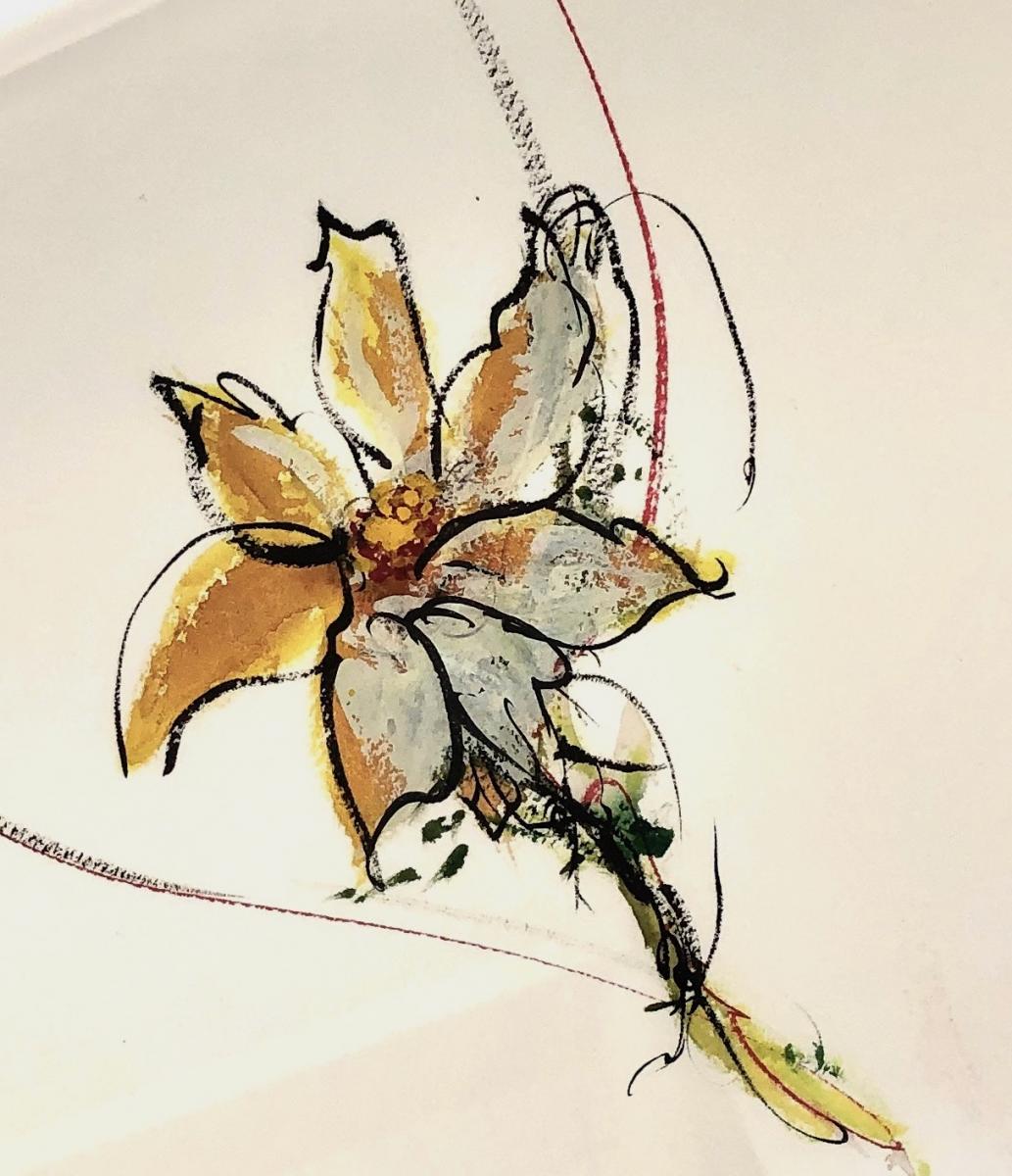 Exclamation Yellow    Framed  

Let Go~  . Framed 19" x 25" $250
In my forty years of becoming a potter,          
what satifies me
is one of my pieces
                               
connecting earth with soul.
3434 SE Brooklyn, Portland, OR 97202
Halfway between SE Division and Powell, on the corner of 35th St. and Brooklyn.
phone:  503 232 4393  
email:  adriennestacey@mac.com
                              See you soon,
                                Adrienne 
 __________________________________________________________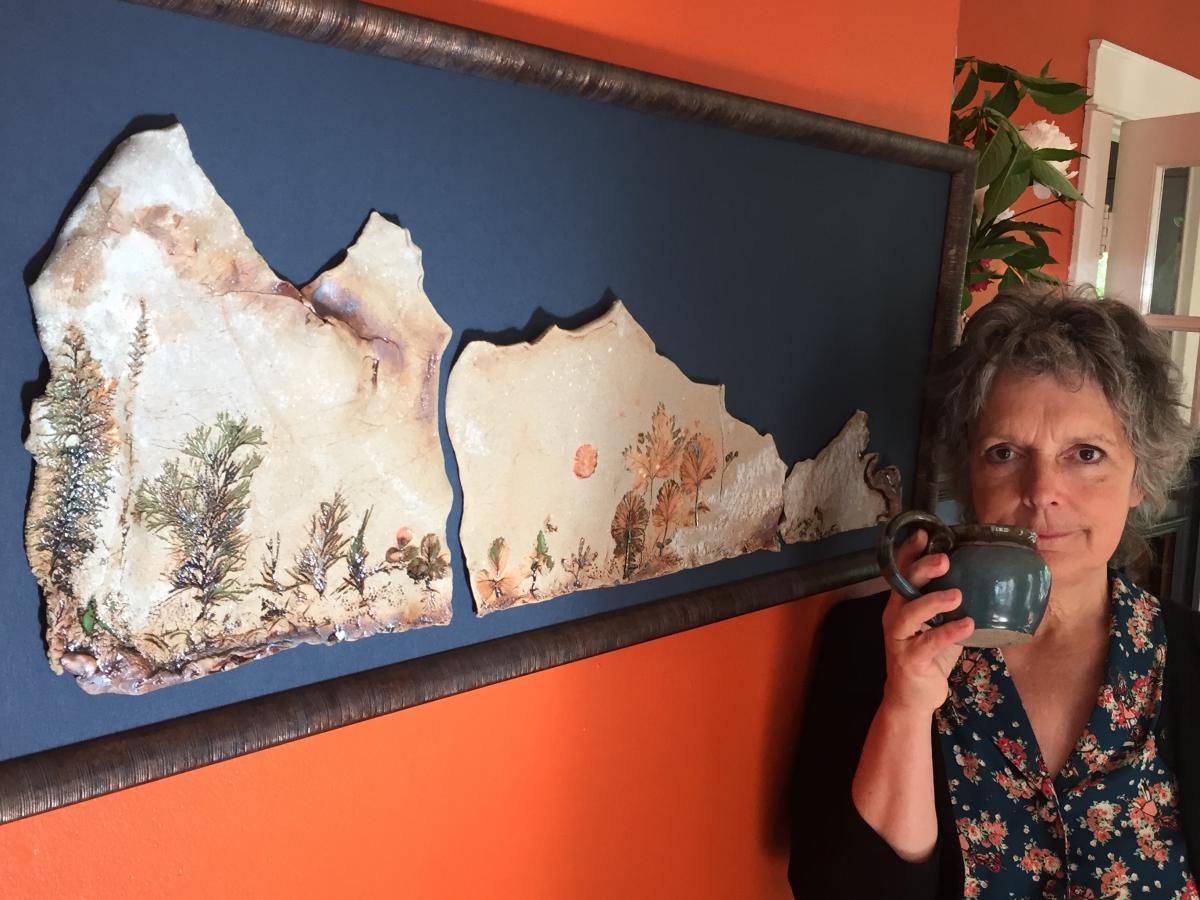 "Drifter"    Stoneware,  Professionally framed   $400.  SOLD
 
   SOLD                   Rooster  $350  19" x 24" wee gallery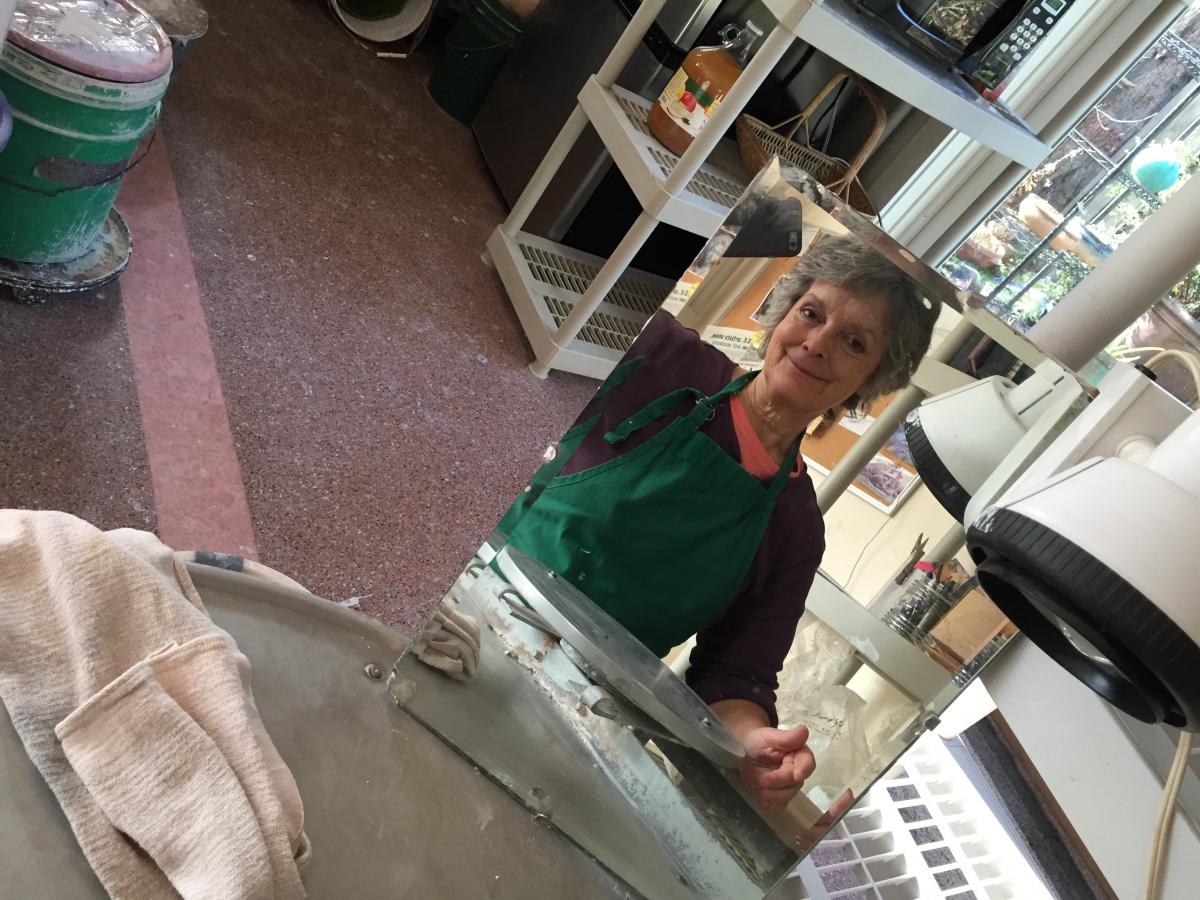 Adrienne Stacey, Potter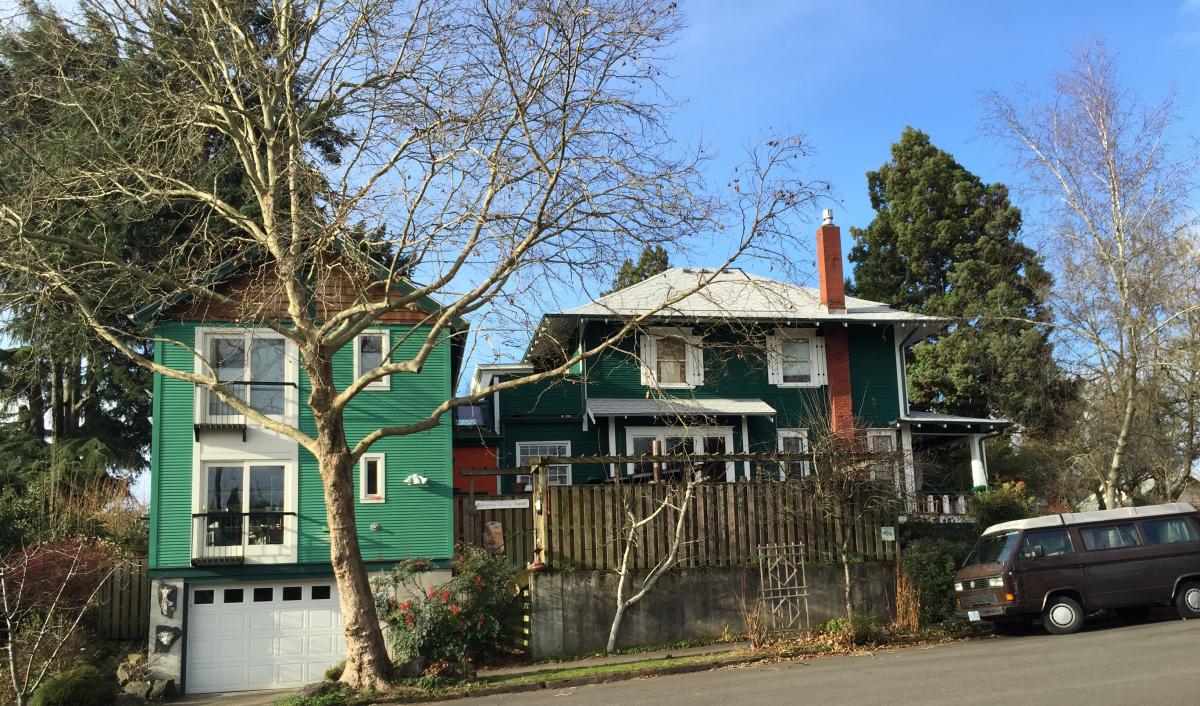 Studio 2001        1909 Classic Box         1986 Vanagon                                                                 
Coming by Bus?
#4 Division, to 34th Stop.  Brooklyn is south of Division
#9 Powell, 33rd stop. Brooklyn is north of Powell
#75 Chavez, Tibbets stop.  Brooklyn is one block north of Tibbitts
A fully functioning urban pottery — right in Southeast Portland                  
         
                           9.                                                                          10.                                                          
9.  My piece on the left, students pieces on the right.
10. Loading Gas Fired Reduction Firing.
 ___________    ____________________
I make my own glazes — lead-free.
All of my work is original 
Watch for occassional studio sales! Please call me if you want to purchase one of my pieces. 503 232 4393
---
High-fired pottery is very strong. Pieces are safe in the dishwasher and microwave.
Flat pieces can stay outside year-round, except during heavy freezes. 
---
High-fired ceramics was my major in college — BA 1972. 
I've worked with clay for more than 40 years and am still learning!