WEE GALLERY
Adrienne Stacey Pottery
Please come by! Friends and family welcome ~
3434 SE Brooklyn  Portland, OR 97202
Please call or email if you are interested purchasing a piece.
 adriennestacey@mac.com  Please Share this page.  It really helps support your local potter!
                                             Wee Gallery
                                                                         
                 All of my work is original. The clay is dishwasher and microwave safe. 
Available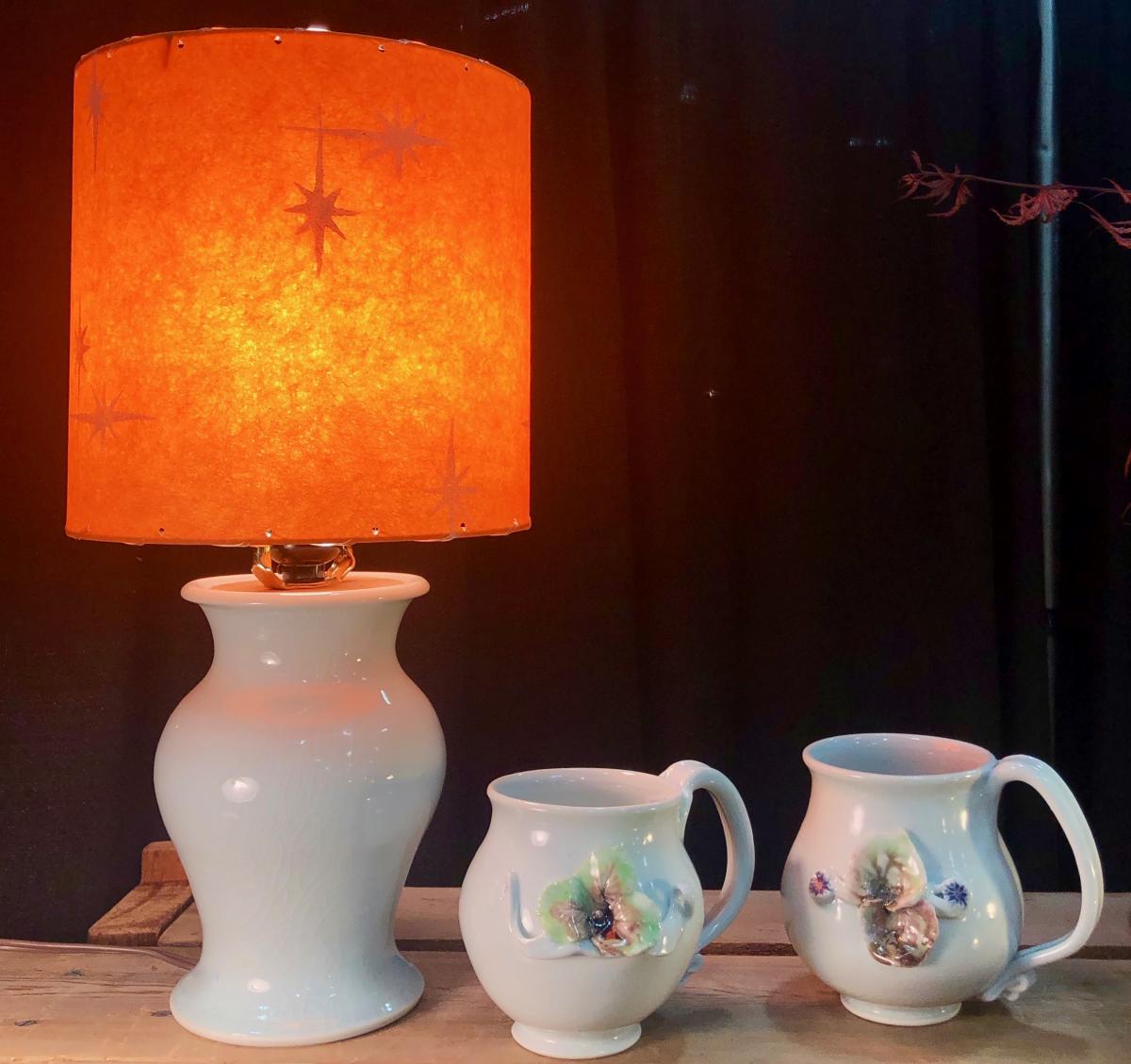 Lamp availble, professional wired, locally made shade.  $180.   Cups are sold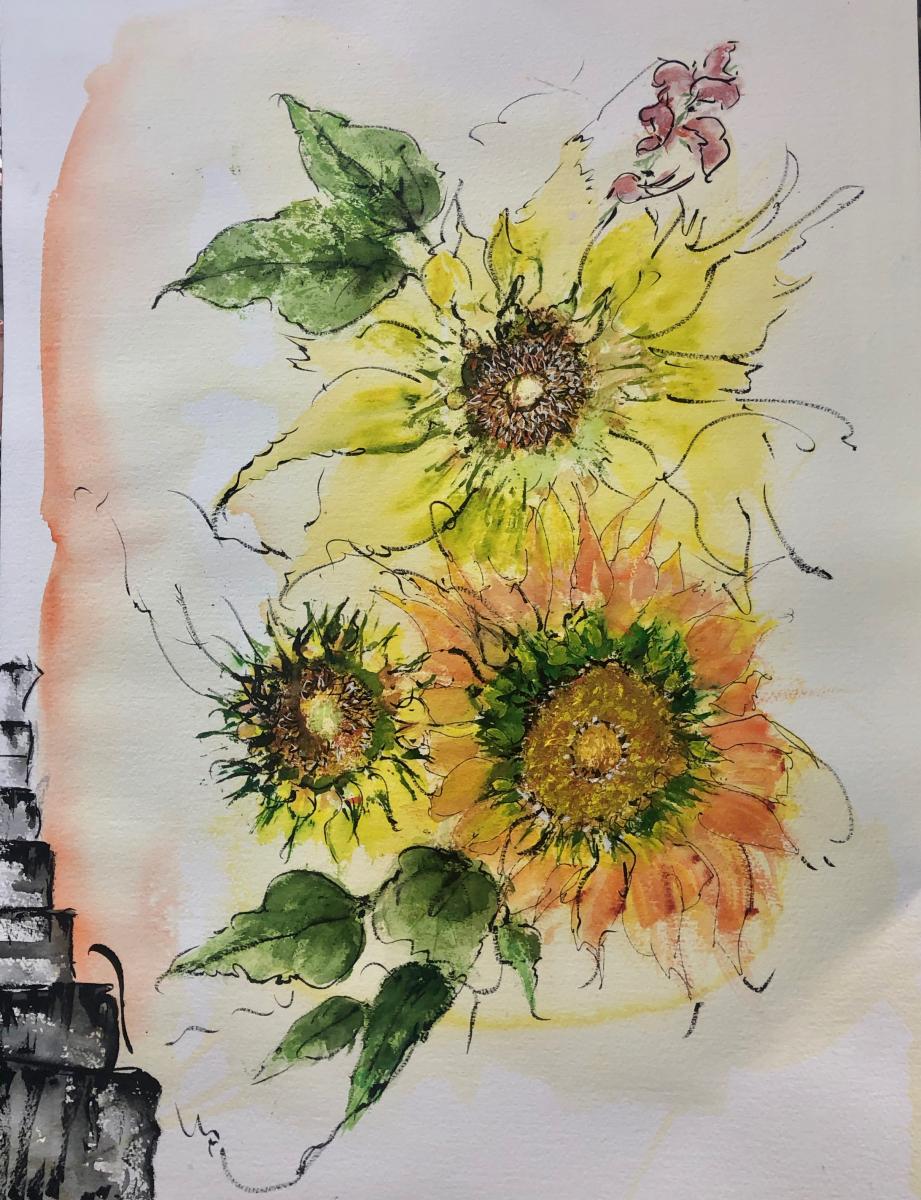 Available now, Framed $500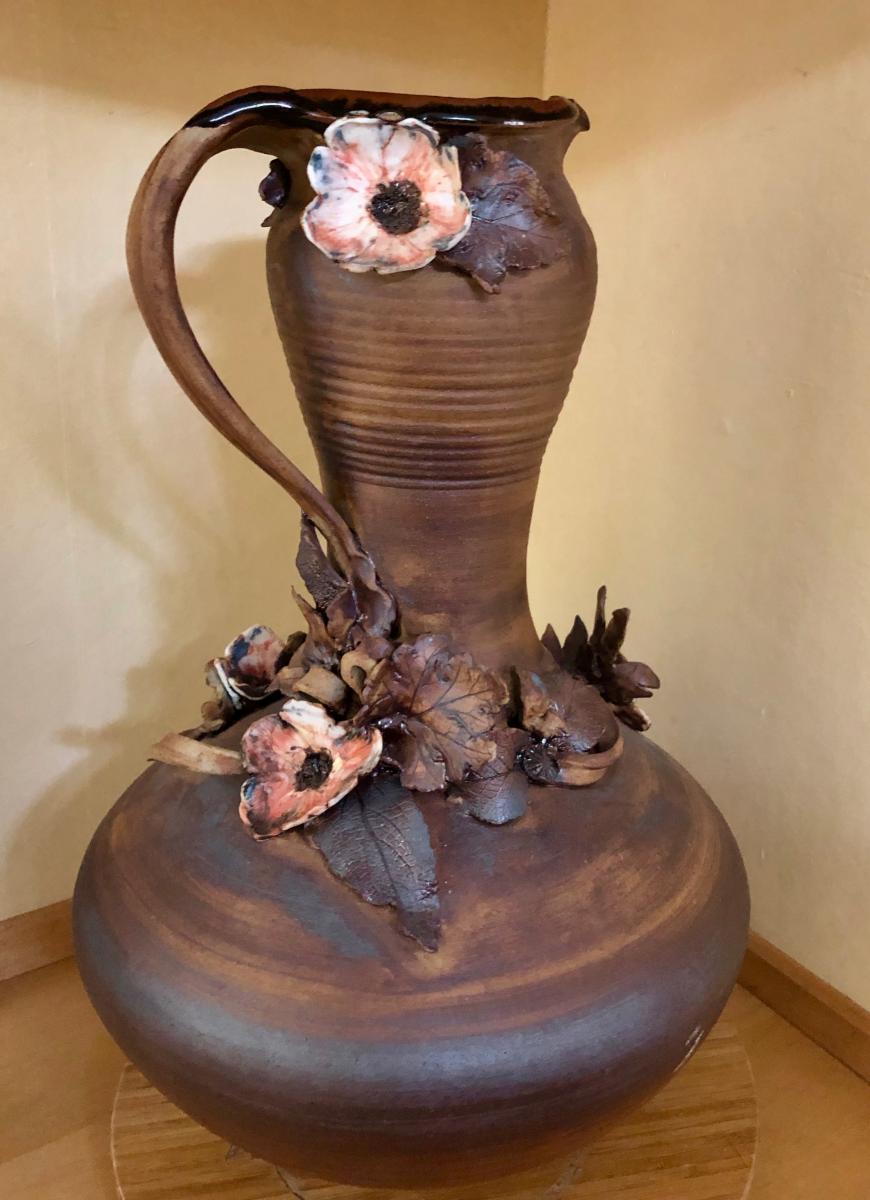 Older sectional "Italian" Vessel.  $300. Stoneware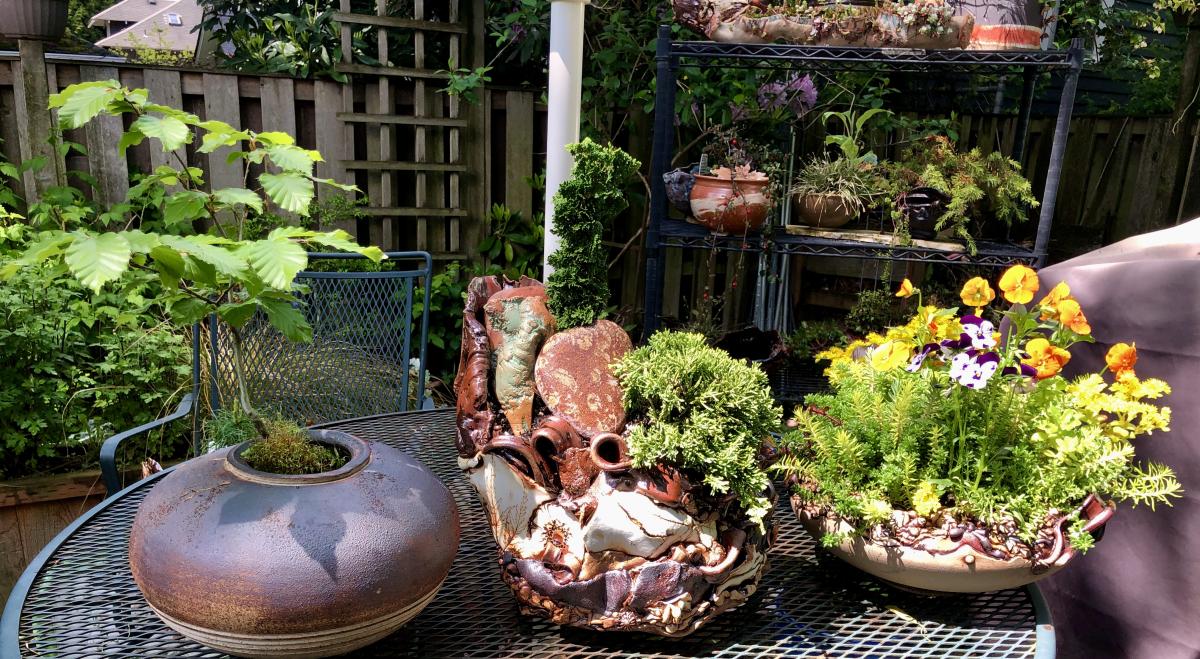 Coming by Bus?
#4 Division, to 34th Stop.  Brooklyn is south of Division
#9 Powell, 33rd stop. Brooklyn is north of Powell
#75 Chavez, Tibbets stop.  Brooklyn is one block north of Tibbitts
A fully functioning urban pottery — right in Southeast Portland